Avantgarde Jazz Festival 2023 in Hannover!
The Seitwärts Avantgarde Jazz Festival will take place from 30 November to 2 December. Six concerts can be experienced during these days. Christian Lillinger, Almut Kühne, Moritz Baumgärtner and Mariá Portugal are coming to Hanover for the 5th festival edition. "It's about the tension that arises in that one moment when free improvisation takes place on stage, when the instruments have conversations with each other. have conversations with each other. Nothing is wanted in advance, it comes spontaneously and freshly. Everything is possible then." Ulrich Hoffmann is the founder of the biennial Seitwärts Avantgarde Jazz Festival and, together with Wilson Novitzki and Matthias Hoffmann, will again present explosive
internationally renowned artists.
Qba Janicki | 30.11. | 20 Uhr | Faust Warenannahme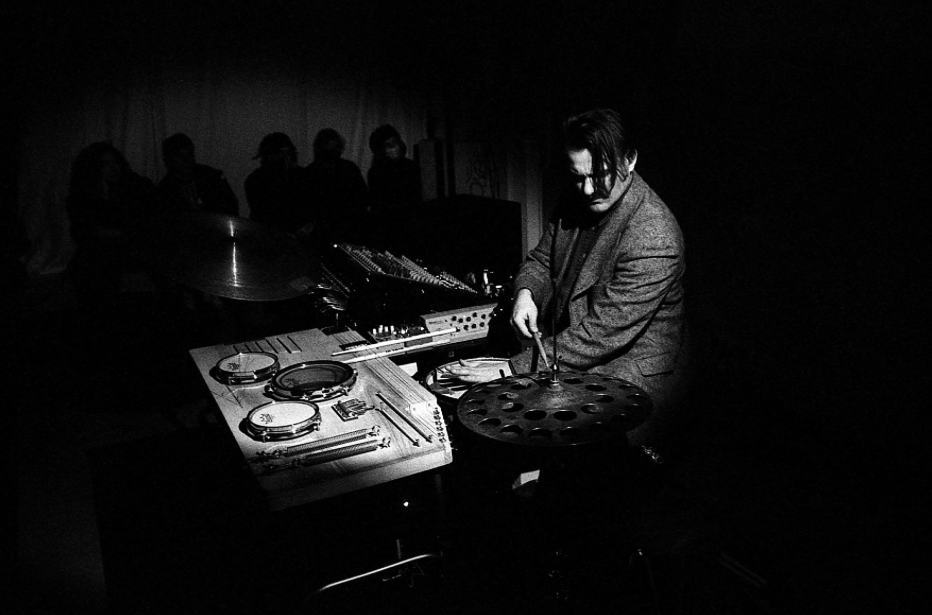 It crunches, creaks, flaps and whistles: Qba Janicki mixes percussive sounds with electronics – on a table that resembles an experimental workshop. The multi-instrumentalist is a master in creating multi-layered sound sculptures. Confusing, floating, surprising. In his almost 20-year career, the Pole has given hundreds of live concerts – solo, with fellow musicians and in various ensembles. He also composes for the theatre, organises cultural events and has his own radio show. Oh, and in Hanover he will of course have his Zitter with him. Almut Kühne | 30.11. | 21:15 hrs | Faust Warenannahme She turns a concert into a performance: vocalist Almut Kühne. She has already been called a "breakneck vocal acrobat", "habitually unpredictable". With turntablist Joke Lanz and drummer Alfred Vogel she performs HOW NOISY ARE THE ROOMS? Here, sound snippets, noises and limping rhythms fly through the room. Concentrated energy, barely missed hysteria, creative anarchy.
Colorerd Talks | 1.12. |19.30 Uhr | Faust Warenannahme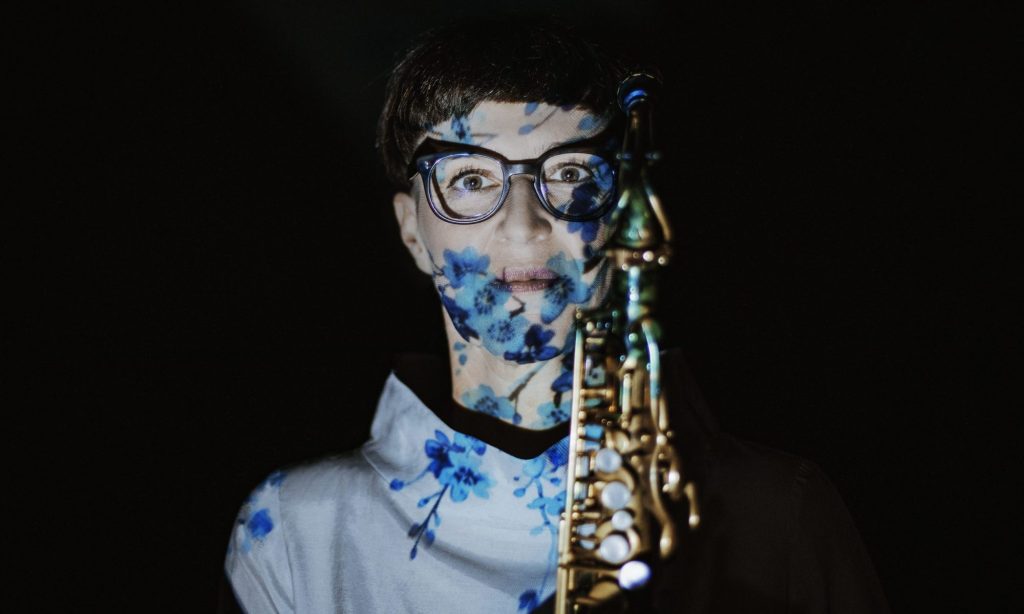 Freely improvised jazz music – a passion that everyone in this formation shares and consequently unites: Wilson Novitzki has always wanted to lose himself in the here and now with his guitar – whether in Memphis, New York or now Hanover. Drummer Ulrich Hoffmann senses the actual spirit of music in improvisation and the subtle saxophonist Silke Eberhardt smiles mischievously when she says: "It is already through-composed music, but everything is always allowed and anything can always happen." Doesn't that sound like a wonderful bag of surprises? sounds…?!
PENUMBRA | 20 Uhr | Faust Warenannahme
Christian Lillinger tears down boundaries, always in search of "hyper-realistic, genre-free music", as he calls it himself. His drumming is feverish, electrifying and unconditional, for which he has been awarded several prizes. For many years now, he has been playing together with the keyboard player Elias Stemeseder – in large formations, but now also as a duo. WDR 3 Jazz wrote the following about the debut album of the enterprising and idiosyncratic musicians and their Zenumbra project: "Fascinatingly brittle pieces between baroque, new music, electroacoustics and rhythmic impulses of improvised music and instrumental hip hop." – A sound made even more peculiar by the use of a spinet.
Mariá Portugal | 1.12. | 21:15 Uhr | Faust Warenannahme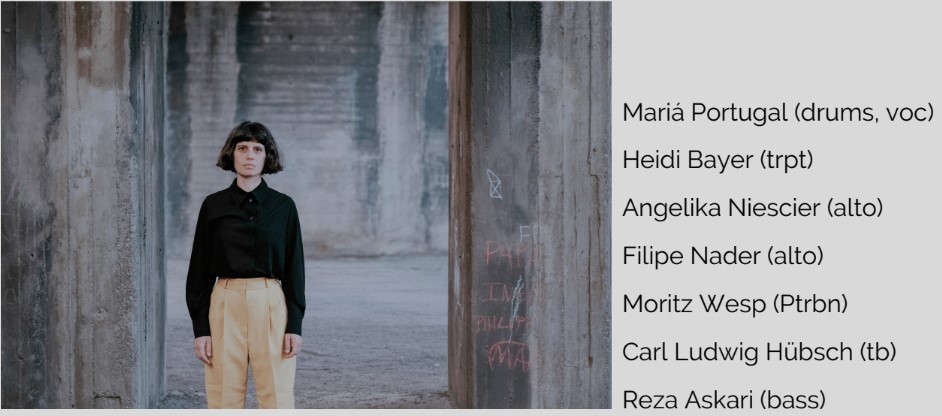 The Brazilian is already an absolute blast – with her "Septet Erosion" of outstanding musicians from the Cologne jazz and experimental scene, Mariá Portugal really makes the goods receiving department bubble and shake. Diverse samples from Brazilian musical tradition, international pop music
pop music, European classical music and original compositions form the musical basis from which the septet freely improvises and sets off into new spheres of sound – in an effort to break down conventional ideas of authorship and established musical hierarchies.
Mariá Portugal | Schlagzeug, Percussion
Heidi Bayer | Trompete
Angelika Niescier | Altsaxophon
Filipe Nader | Altsaxophon
Moritz Wesp | Posaune
Carl Ludwig Hübsch | Tuba
Reza Askari | Kontrabass
Melt Trio | 2.12. | 20:15 Uhr | Gartenhaus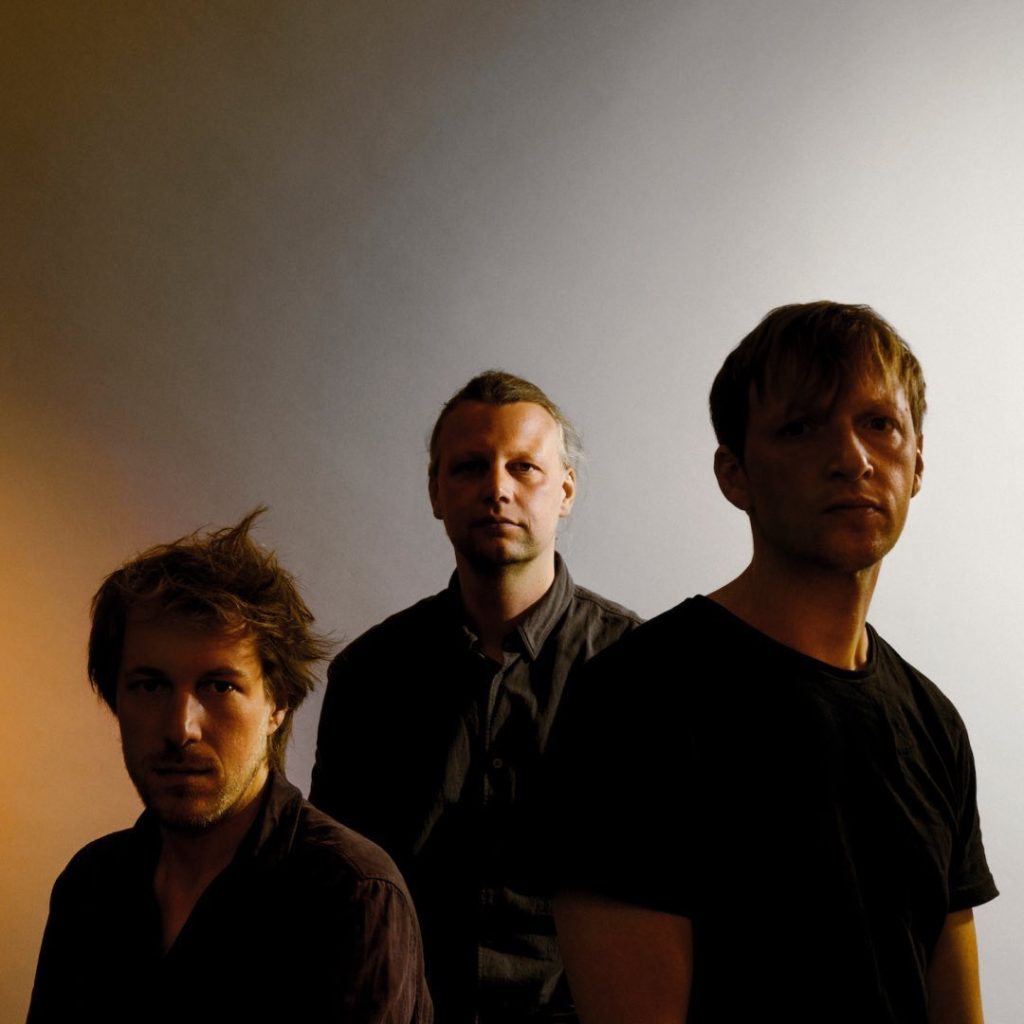 It is considered one of the most innovative guitar trios in our solar system and was just awarded the German Jazz Prize in the category "Album instrumental of the year": The Melt Trio. The musicians are constantly exploring and postulating new boundaries in the field of tension between jazz, rock, fusion, post-rock and electronic: When improvising, it's as if a planet of its own is being created, the gravitational pull of which attracts everything around it. – An attraction that will turn the garden house into a small universe. Resistance is futile.
Moritz Baumgärtner | Drumms
Peter Meyer | Guitar
Bernhard Meyer | Bass
Advance ticket sales start on 10 July via Eventim.
Over the past 10 years, the Seitwärts Avantgarde Jazz Festival festival has developed into an established brand for free improvised jazz far far beyond the borders of the country.
This Fesitval is also possible thanks to our sponsors:
NDR Musikförderung, Niedersachsen
Gesellschaft der Freunde des Jazz Hannover
Region Hannover
Ministerium für Wissenschaft und Kunst, Niedersachsen
Kulturbüro Hannover
Stiftung Niedersachsen